FDA Approved and Reimbursed by Medicare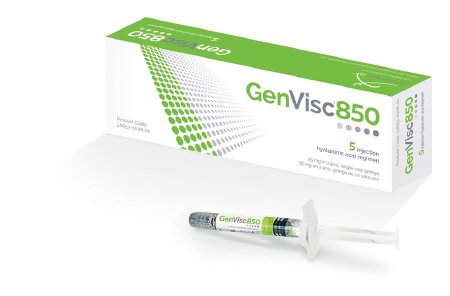 The only 3,4, or 5 injection hyaluronic acid product produced from non-avian source material
Safe as saline placebo
Free of avian proteins – GenVisc® 850 is a bio-fermented product
Demonstrated safe for repeat injection cycles
Published in over 30 clinical studies
Over 50 million syringes distributed worldwide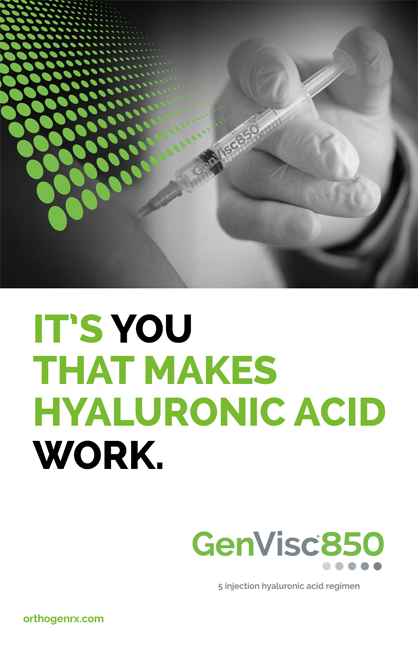 Provides significant pain relief with results that last
Demonstrated improvement in total WOMAC index up to 30 weeks post first injection cycle
Flexible Dosing: approved for 5 injections per patient, but some patients see a benefit in as few as 3 injections 
In a field where hyaluronic acids are often considered to be the same, GenVisc 850 is different because it has a unique reimbursement code and gives you the regimen options for you to decide what's best for each individual patient. It's you after all, that makes GenVisc 850 work.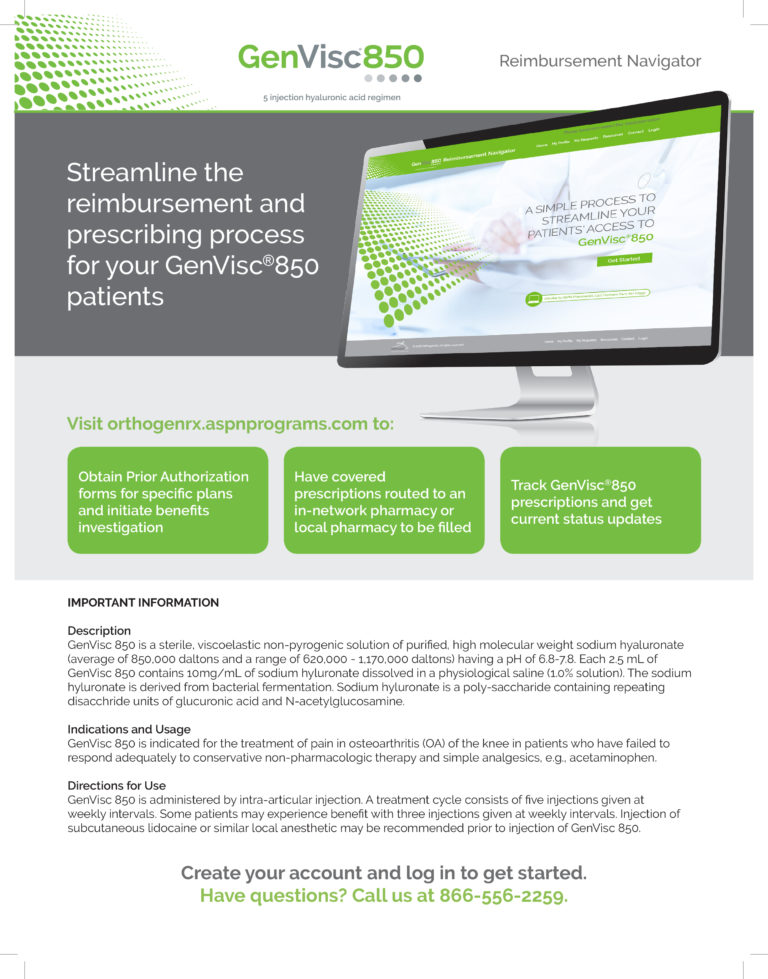 Supporting Clinical Documents
GenVisc 850 (sold outside the U.S. as Adant) has been on the market in Japan since 1995 and in Europe since 1996. Since the time of its first marketing through 2015, over 47 million syringes have been distributed and over 8 million patients have received treatment without any major safety concerns related to the product based upon the recent Post-Marketing Surveillance Update Report. Adant is approved in 63 countries and has not been removed from any market due to safety concerns.
To order product, please fill out both forms using the links below.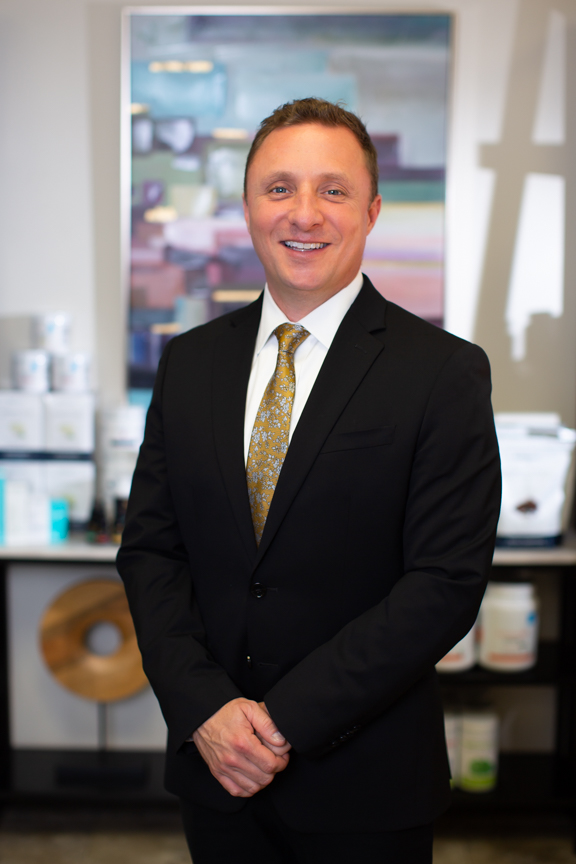 Speak to one our our clinical experts with first hand experience working with GenVisc850.
Dr. Lee Howard is a board certified general surgeon, a cosmetic surgeon, and a functional medicine practitioner.
We provide expert peer to peer support to help healthcare providers increase revenue, improve patient retention, improve outcomes and simplify treatment options.